Fabric Clocks
Nearly silent, functional clock with the quilt background of your choice.
Options:
Clock face size: 2.5" or 4"
Clock face: White (shown) or black
Clock numbers: Roman or Arabic (shown) on white, or Arabic on black
Clock frame: White or black
Block pattern
Fabric colors
Clock is securely backed with lightweight unfinished wood with access for easy AA battery change and ready to hang.

Ask about the possibility of having several quilt backgrounds that can be interchanged!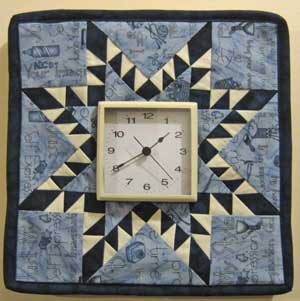 Quilted Clock Prices
Clock with one quilted background: $50
Each additional quilted background: $15
Envelope Pocket Quilt
Functional pockets with your choice of number, size, arrangement and fabric. Great in a kids' room or by the kitchen phone, or to keep small items of any sort in one decorative place.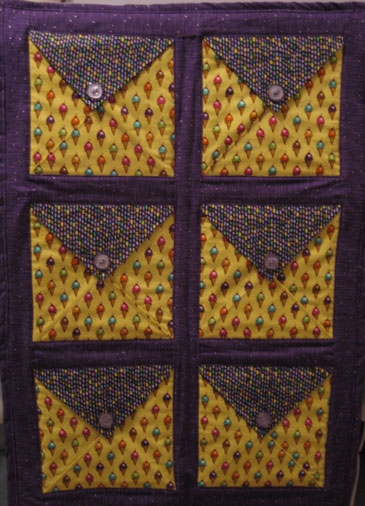 Envelope Pocket Quilt
Small (up to 6 pockets): $30
Large (more than 6 pockets): $45
Batik Woven Pillows
Your options include the color and number of batik fabrics, arrangement and finished size (16" shown)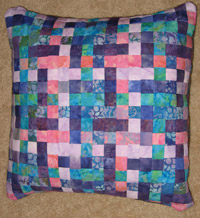 Woven Pillow Price: $30